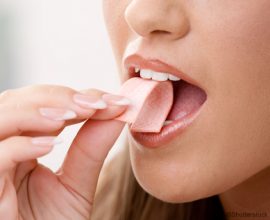 Did you know that chewing gum can lead to a downturn in your oral health if you are not careful? Several types of chewing gum are known to contain sugars that will slowly eat through your tooth enamel. Furthermore, excessively chewing gum all the time can give rise to various oral health conditions, including TMJ disorders. However, there are ways that chewing gum can actually be beneficial for your oral health. For instance, if used correctly, it can help prevent cavities.
Several studies have shown that by chewing sugarless gum after meals, you can effectively help to prevent cavities. The reason this is possible is due to the fact that chewing gum for extended periods of time can help produce additional saliva in your mouth. Saliva is a natural ingredient in your mouth that is produced and designed to help keep your mouth fresh, clean and free of debris. Furthermore, saliva can help neutralize harmful acids that may be present in your mouth, including those associated with heartburn.
If you are in need of additional care for your smile in New Orleans, Louisiana, come visit Louisiana Dental Center for a comprehensive exam or cleaning. To schedule an appointment, you can ring our dental office at (504) 218-8370. Our team believes the future of your oral health is yours to control, so let us help make it great!